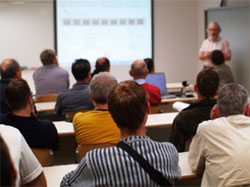 Adirondack Soaring Association's
2017 Glider Ground School
The following information is subject to change. Please check back often.
When: March 4th & March 5th 2017
Time: Saturday: 0800-1730 | Sunday: 0800-1730
Where: PBA Field House
53 Weible Ave, Wilton, NY 12866
FEE: There is no charge to ASC club members | $50 for non-members to cover the insurance for classroom use

ALL PARTICIPANTS MUST REGISTER TO RESERVE THEIR SPOT!
(Yes, even club members! | Click to Register.

Intent: To provide the student with the requisite knowledge to successfully pass the FAA Private Pilot-Glider Written Examination and to provide a general overview to the public about sailplanes and soaring.
Questions?
Contact: Tom MacJarrett (518) 761-9928 (H), or Tim Hanke (518) 693-6849